Electrical Measurement Equipments
Arbitrary function generator
Arbitrary function generator can be used to control shape, amplitude and frequency of input-signal arbitrarily to the system
Probe station
Probe station is used to apply a electrical signal from function generator to a sample material with probe tips which contact to the sample electrode
Digital Delay generator
Digital delay generator is a piece of electronic test equipment that provides precise delays for triggering, syncing, delaying and gating events. These generators are used in many types of experiments, controls and processes where electronic timing of a single event or multiple events to a common timing reference is needed.
Oscilloscope
Oscilloscope allows observation of constantly varying signal voltages, usually as a two-dimensional graph of one or more electrical potential differences using the vertical or 'Y' axis, plotted as a function of time. Oscilloscopes are commonly used to observe the exact wave shape of an electrical signal
Keithely 4200
Keithely 4200 is a measurement tool to characterize the output signal from the system. Usually this is used to get I-V / C-V curve of the system mainly on semiconductor devices.
AFM
AFM can be used to image and manipulate atoms and structures on a variety of surfaces and also is used to acquire data from micro-to atomic-scale images from the sample material
Growth Equipments
Furnace(CVD)
Furnace is used to anneal sample with raising temperature up to around 1000℃ . When it used as a CVD, gas is heated in a quartz tube by furnace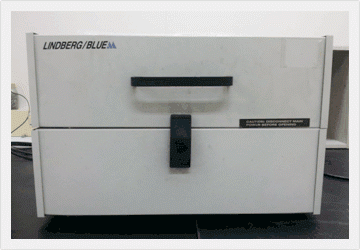 Pulsed laser deposition(PLD)
Pulsed laser deposition(PLD) is a physical vapor deposition (PVD) technique where a high-power pulsed laser beam is focused inside a vaccum chamber to strike a target of the material that is to be deposited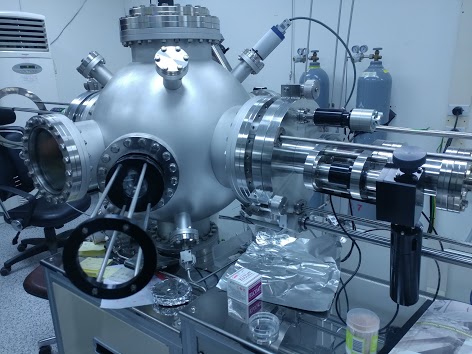 X-ray diffractometer and optic
X-ray diffractometer
X-ray diffractometer is used to analyze the information about the crystal structure and size, chemical composition, physical properties of materials and also thin film.
Area detector(PILATUS)
Area detector(PILATUS) is used to detect x-ray photons with a larger detect area. With using area detector, we can get much more crystal structure information of material precisely without missing diffraction data than point detector.
Glove box
Glove box is used for chemical preparation and characteristics in low vacuum.