Jaewon Bae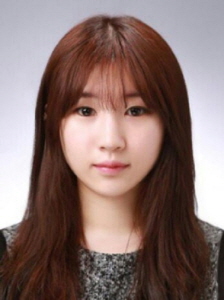 배재원 Jaewon Bae
E-MAILjaewonbae@gist.ac.kr
TEL062-715-2291
RESEARCH FIELD
Blockchain
Cloud Computing
EDUCATION
March 2017 - Present: M.S. student in Electrical Engineering and Computer Science, Gwangju Institute of Science and Technology (GIST)
March 2012 - February 2017: B.S. in Radiowave Engineering, Chungnam National University
WORK EXPERIENCE
Projects : 이종 다수 클라우드 간의 자동화된 SaaS 호환성 지원 기술 개발, 미래부 정보통신·방송 연구개발 사업, 2016.4.1-2018.12.31 (참여).
HONORS_AWARDS
Journal Papers : Jaehyoung Park, Yonggang Kim, Gyungmin Kim, and Hyuk Lim, "Power allocation for multi-hop transmission using unsaturated full-duplex relay network model," IEEE Wireless Communications Letters, 2018.
Wooyeol Choi, Jaehyoung Park, Yonggang Kim, Ashutosh Sabharwal, and Hyuk Lim, "Design and implementation of a full-duplex pipelined MAC protocol for multihop wireless networks," IEEE Access, vol. 5, pp. 14930 - 14942, July 2017.
International Conference Papers : Jaewon Bae and Hyuk Lim, "Random Mining Group Selection for Preventing 51% Attacks in Bitcoin," IEEE/IFIP International Conference on Dependable Systems and Networks (DSN 2018)-Fast Abstract, Luxembourg, June 25-28, 2018.
Domestic Conference Papers : Jargalsaikhan Narantuya, 윤승현, 배재원, 김혜진, 임혁, "SDN/NFV를 활용한 사이버공격 방어용 가상 허니넷 구축," 한국통신학회 동계종합학술발표회, 하이원리조트, 2018.1.17-19.
Domestic Patents : 배재원, 임혁, "암호 화폐 시스템", 대한민국, 출원번호 10-2018-0072326, 2018.06.22.